Hotel Info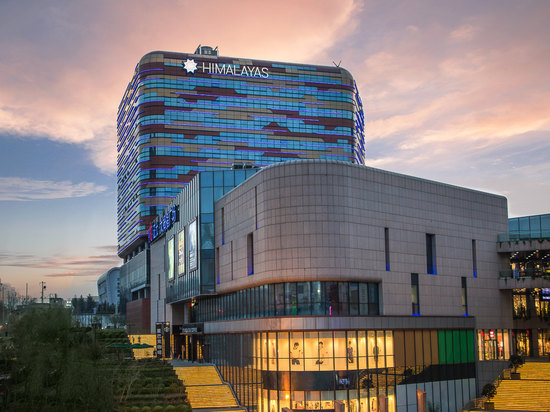 Himalayas Hotel Qingdao
is located in the cultural core of Laoshan District, adjacent to Qingdao International Convention and Exhibition Center, Guoxin Stadium, and Qingdao Beer City. It is about a 10-minute drive from Shi Laohai Beach. The hotel is part of Zendai Thumb Plaza, and is surrounded by a modern and stylish living community, complete with dining, shopping and entertainment.
This is a lifestyle hotel and a hotel in China by Himalaya Hotel Management Group. The interior design of the hotel is presented by the well-known Australian HASSEL design office. It blends lifestyle and modern elements into one, showing the ingenuity of the designer everywhere.
Hotel upholds the concept of environmental protection, complete supporting facilities in the rooms, elegant and luxurious environment. At the same time, the hotel provides restaurants, lounges, fitness centers, a grand banquet hall, 9 multi-functional conference rooms and other business and leisure places, which is an ideal choice for your vacation and business docking.